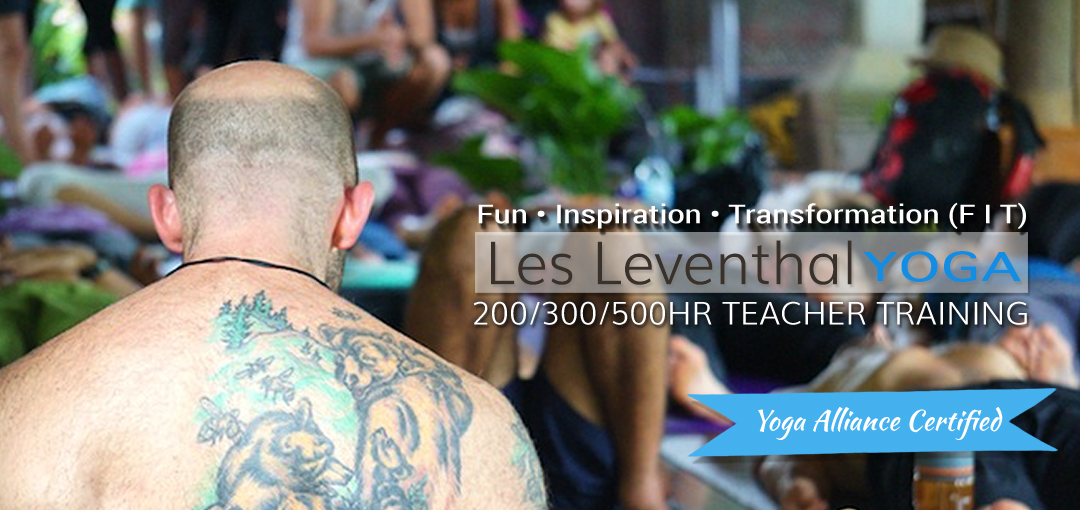 "Transforming challenges into gifts"

---
Les Leventhal Yoga Teacher Training program
is a great way to develop the skills to teach yoga or to take your personal practice to a deeper level. Les' program meets Yoga Alliance requirements for 200-hour teacher training programs, and covers anatomy, asana, alignment, pranayama, philosophy, and sequencing.This training will give you a solid grounding in philosophy, anatomy, wisdom, prenatal classes, injuries, nutrition, safe hands-on adjustments, ethics, business, and chanting. It will also help you to cultivate the courage and truth you will need to deepen your personal practice and to find your own voice as a teacher.
200HR FOUNDATION YTT
at BLISS WELLNESSCO
Jakarta, Indonesia
MODULE 1: March 7 - 18th, 2018
MODULE 2: October 3 - 14th, 2018
200HR FOUNDATION YTT
at RADIANTLY ALIVE
Ubud, Bali
ONE MONTH IMMERSION
August 6 - September 1st, 2018
70HR MODULE / IMMERSION
at BLUE OSA RETREAT
Osa Peninsula, Costa Rica
RESERVE YOUR SPOT
June 23 - 30th, 2018
Les Leventhal Yoga Teacher Training program also offers 50 hours modules if you want to build your hours at your own pace towards your 300/500HR YOGA ALLIANCE TEACHER CERTIFICATION.