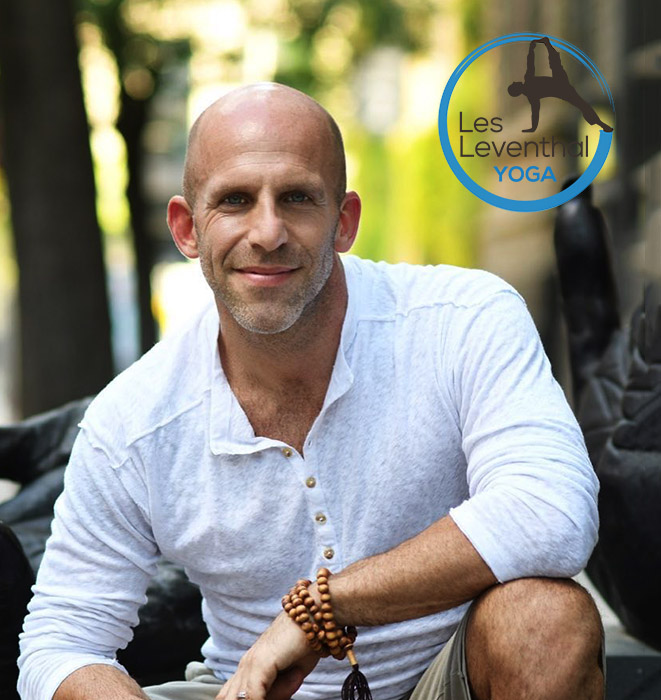 Les Leventhal Yoga is a journey...
Most think that starts when they roll out their mat. "Not so," says Les. He will skillfully guide you that rolling up the mat is a continuation of the practice. You will awaken to the knowledge that yoga is everything and everywhere. Intentions will be set. Chanting will reveal more intimate connections in daily activities. Awareness of breath will be ignited to initiate a consciousness filled with compassion.
Les' sequencing is safe and made available for all levels of practitioners, whether it is your first day of practicing yoga or your first day of your twentieth year. Everyone will play and dance on their edges. Les' teachings are founded in ancient wisdom and tethered into modern culture so that what and how we seek can be recognized through the joy and suffering we all experience in the form of attachment in our lives.
FUN • INSPIRATION • TRANSFORMATION (F I T)
He teaches what he is working on in his own life. This cultivates a sense of belonging and intimacy to find courage and strength to live a life filled of dreams, purpose and contentment. Les' teachings are the intricate and intimate connections of the yamas, niyamas, chakra awakenings and Les' very own story of yoga and recovery. Getting as detailed as we can in our bodies to see how working on poses for the first time, falling out of poses for the thousandth time and experiencing some new level of a pose for the first time, all rouse emotions in the body.
Les wants us all to explore what these emotions are, what is their history and where do we hold them in our bodies. Do we experience attachment because it feels amazing but it was just meant to be one moment in time and we are meant to help others in the future? Maybe it is an old habitual pattern of familiarity continuing to enhance what Les likes to call, the qualities of suffering. These revelations are meant to inspire and regardless of how we identify and where it lands in the body, Les' purpose comes from that divine place of creating altruism, selfless devotion for the benefit of another.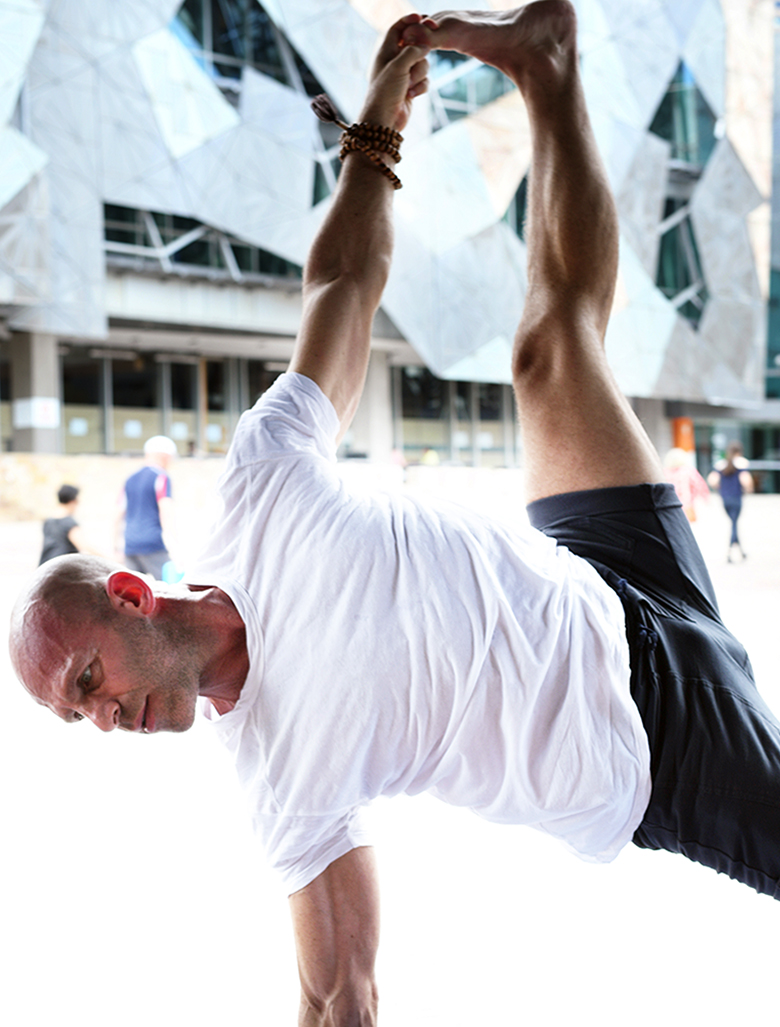 STAY IN TOUCH! SIGN UP FOR MY NEWSLETTER AND RECEIVE ONE OF MY 30 MINUTE VINYASA/FLOW YOGA VIDEOS, DELIVERED TO YOUR INBOX, FOR FREE
Whether you read his book, Two Lifestyles, One Lifetime, Les' journey through yoga and recovery, or practice with him in classes, workshops, retreats, teacher trainings or through his on-line platforms, you get all of Les. He does not edit truth. Being honest wastes no ones time. You experience his atman, divine true uncluttered nature of who he really is and the path he is on and providing for everyone in the form of opportunity.
200HR YOGA TEACHER TRAINING